In-Focus GOT Sinking Pellet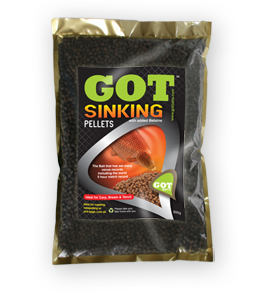 GOT Baits Sinking Pellet with added Betaine, Text to follow: Here.

GOT Baits Sinking Pellets with added betaine are available at most good tackle shops. If your tackle shop does not stock GOT Baits you could ask them to do so or mail order via online shops - some can be found on our pages.

Perfect Pellet Preparation:

Details here how to prepare the perfect sinking pellets to follow . . . .

Get Feeding

Details here how to best Feed and tactics etc to follow . . . . .